Military Veteran-Led Doctor and Attorney Team
Advocates: Attorney Paul McConnell and Dr. Michael Giordanno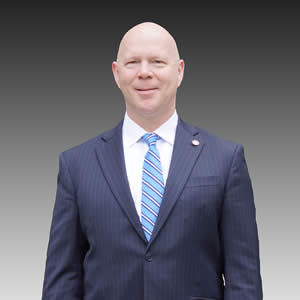 Attorney Paul McConnell
Military medical malpractice trial attorney Paul McConnell is a former Marine Corps infantry officer and federal prosecutor with extensive grand jury, trial, and appellate experience. He is a highly skilled trial lawyer, advocate, and negotiator. He has been the lead counsel or presiding judge in hundreds of matters including over 55 jury trials. Paul concentrates his practice on investigating and prosecuting medical malpractice claims on behalf of military service members, veterans, and their families.
Throughout his career, Paul developed a reputation as the "go-to guy" for challenging, high profile cases. A representation includes: two U.S. Army Abu Ghraib trials; a case involving parachute sabotage that formed the factual predicate for the second episode of "NCIS"; a $7.2 million armed robbery; several counter-terrorism matters; an extortion case involving a billionaire philanthropist; and a high profile civil rights/public corruption case, among many others. Paul has litigated cases in nine different states and four nations.
Immediately before entering private practice, Paul served as an Assistant United States Attorney in Connecticut where he developed a particular focus and expertise in healthcare fraud, bank fraud, environmental crimes, national security litigation. While at the U.S. Attorney's office, Paul was also called-upon to defend high exposure medical malpractice claims brought under the Federal Tort Claims Act.
Prior to becoming a federal prosecutor, Paul served on active duty for 14 years as a United States Marine officer. He held a variety of assignments, including: infantry officer, defense counsel, claims attorney, prosecutor, trial judge, circuit judge, and deputy chief trial judge. Paul's portfolio as a claims attorney included litigating medical malpractice claims arising at Camp Lejeune Naval Hospital. Paul served combat tours as a rifle platoon commander during the first Gulf War and as an operations officer in Afghanistan from 2010-2011. In 2008, as a reserve officer, he led a delegation to Baghdad, Iraq in order to present a two-week ministerial level, anti-corruption program. His personal decorations include the Meritorious Service Medal (Fourth award), the Navy Commendation Medal, the Navy Achievement Medal (w/ combat "V"), and the Combat Action Ribbon. In addition, in 2012 while serving as an Assistant United States Attorney, Paul was awarded with the District of Connecticut's coveted "Standing Tall" award. In 2014, the National Trial Lawyers Association listed him as a Top-100 Trial Lawyer. Paul is a Colonel in the United States Marine Corps Reserve where he presently serves as the senior reserve officer in the Navy-Marine Corps Trial Judiciary. He has previously held Top Secret clearances. Paul volunteers as the General Counsel for the MARSOC Foundation, which is a 501(c)(3) non-profit organization that supports families of Marine Special Forces members who are catastrophically injured or killed in the line of duty. Paul is a published author and sought after speaker on topics including the Federal Tort Claims Act and military medical malpractice claims.
Paul is foremost a trial lawyer with a national reputation for winning complex, high-stakes cases.
Law School: Temple University School of Law, Juris Doctor (JD)
Bar Admissions: Connecticut Pennsylvania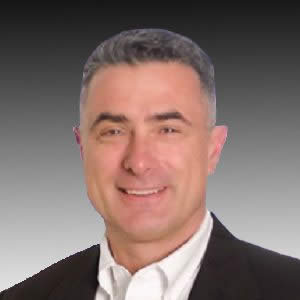 Dr. Michael Giordano
Dr. Michael Giordano is a board certified neurosurgeon who has distinguished himself in several professional arenas. Dr. Giordano received his BS in bioengineering from Columbia University, MD from New York University, MBA from Yale, and JD from UCONN Law School. After completing his neurosurgical residency at Washington University, Mike was in the private practice of neurosurgery for several years prior to work in medical device development and entering law school. His powerful combination of legal and medical training offers clients a unique perspective and expertise. Dr. Giordano has an active background in reviewing personal injury and medical malpractice cases for over 18 years, including several years at one of Connecticut's most respected personal injury and medical malpractice firms. In that capacity Dr. Giordano was an instrumental team member for numerous multi-million dollar settlements and verdicts. Dr. Giordano previously founded a medical device company and managed an FDA-approved IDE trial. Finally, Dr. Giordano has proudly served in the U.S. Navy for over 28 years combined active and reserve service achieving the rank of Captain. Mike has held a variety of naval assignments including submarine medical officer, diving medical officer and as a neurosurgeon in OIF. He has also held several assignments with the Marines including battalion, regimental and group surgeon billets; his last deployment was to Afghanistan with a Marine infantry battalion as its surgeon in 2011-2012. Mike holds qualifications as a submarine medical officer, Navy diving medical officer and Fleet Marine Forces Officer. Mike is an author and highly sought after speaker on both legal and medical topics.
Law School: UCONN Law School, Juris Doctor (JD)
Medical School: New York University
Bar Admissions: Connecticut U.S. Court of Federal Claims